10th Dutch Fasnatrail - powered by HAVENS
25-08-2014
10th Fasnatrail (CEI *** 160 - 120 - 90 km) in Uddel
The Dutch
CEI *** Fasnatrail
is the oldest and most prestigeous endurance-race in the Netherlands, held in the middle of the country near Ermelo and Uddel.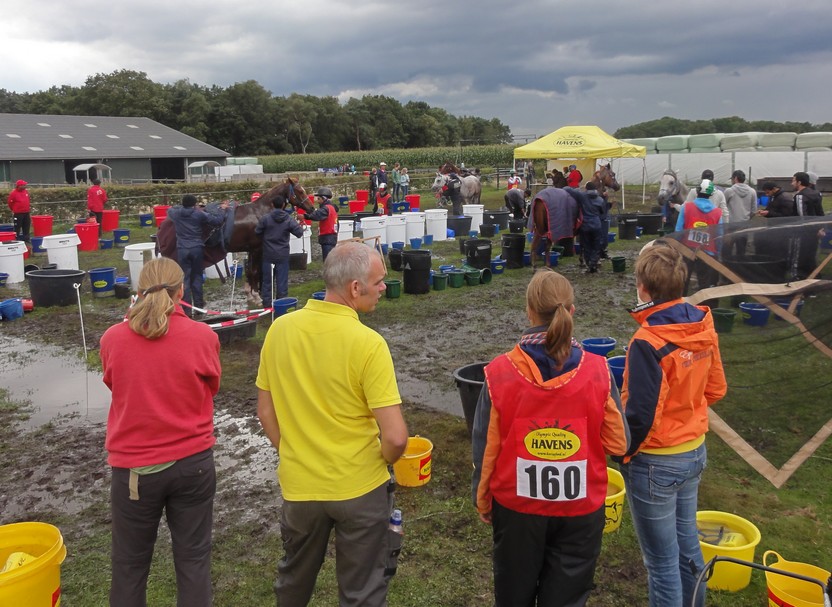 This year, the
"Fasna"
(
the St. Leger of Endurance-sport in the low countries
), was held on Saturday August 23rd near Uddel and had a record number of participants from 12 countries, including the UAE.
Organiser Erik Lamsma (on photo with CEI YR 120 km winner Sh. Khalifa bin Sultan Al Nahan (Abu Dhabi) and rider Mohammed Juma Al Muhairi (142) from HMR-Stables Dubai) was proud he Fasna-Team was able the race on such a short notice.
"The support of Dubai Equestrian Club was great; it was our pleasure to work with them",
he said on Saturday-evening at the price giving ceremony.
.